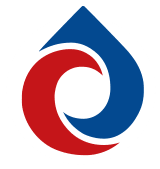 LPC Air Compressors with Dryers
LPC Air Compressors with Dryers
Our air compressors with desiccant dryers are designed specifically for the fire sprinkler industry to provide a controlled supply of ultra dry, ultra clean compressed air to dry pipe systems.
Dry pipe sprinkler systems provide protection in spaces where freezing is possible. Typical installations include within commercial freezers, unheated warehouses, exposed loading docks etc. When warm air enters a chilled environment and rapidly cools, moisture within it condenses and can accumulate within the pipes, eventually icing the entire section of the pipe. These ice plugs will prevent a sprinkler system from operating by impeding or completely blocking the flow of water to the sprinkler heads. Drying the compressed air prior to entry strongly mitigates or eliminates this risk, enabling the sprinkler system to function as designed.
Our air-drying station can be manufactured using virtually any of the compressors in our range (including oil-free, continuously rated, belt-driven and even duplex) and for either 230v or 400v supplies.
Compressors with dryers are most commonly manufactured with air receivers.
All units comply with LPC guidelines, and all materials comply with PED 97/23/EC.
All stations are tuned to your individual requirements, and fully tested prior to despatch in accordance with our exacting quality standards.
These models are made to order so please contact us to discuss your individual requirements – we pride ourselves on our responsiveness, flexibility and quality and are therefore happy to manufacture to your own requirements wherever possible.
Key Features
Latest desiccant dryers provide moisture removal down to a dew-point of -40°C, with pre- and after-filtration. The inset
photograph shows the optional dewpoint probe.
Pressure switches set as required by the installation.
Pressure safety relief valve.
Glycerine filled 63mm pressure gauge.
Starter with thermal overload and min 1m flex.
Solenoid, unloader valve and non-return valve prevents
compressor starting under load.
Flexible hose with ½" adaptor for system connection,
minimum 0.5m.
Unistrut for fixing; can be wall (ideally) or floor mounted.
Anti-vibration mounts.
Complimentary compressor oil.
Air receiver models include 24 litre 11 bar receiver
with drain valve.
Air dryers are sized and supplied to suit the application.
Maintenance and replacement parts are readily available.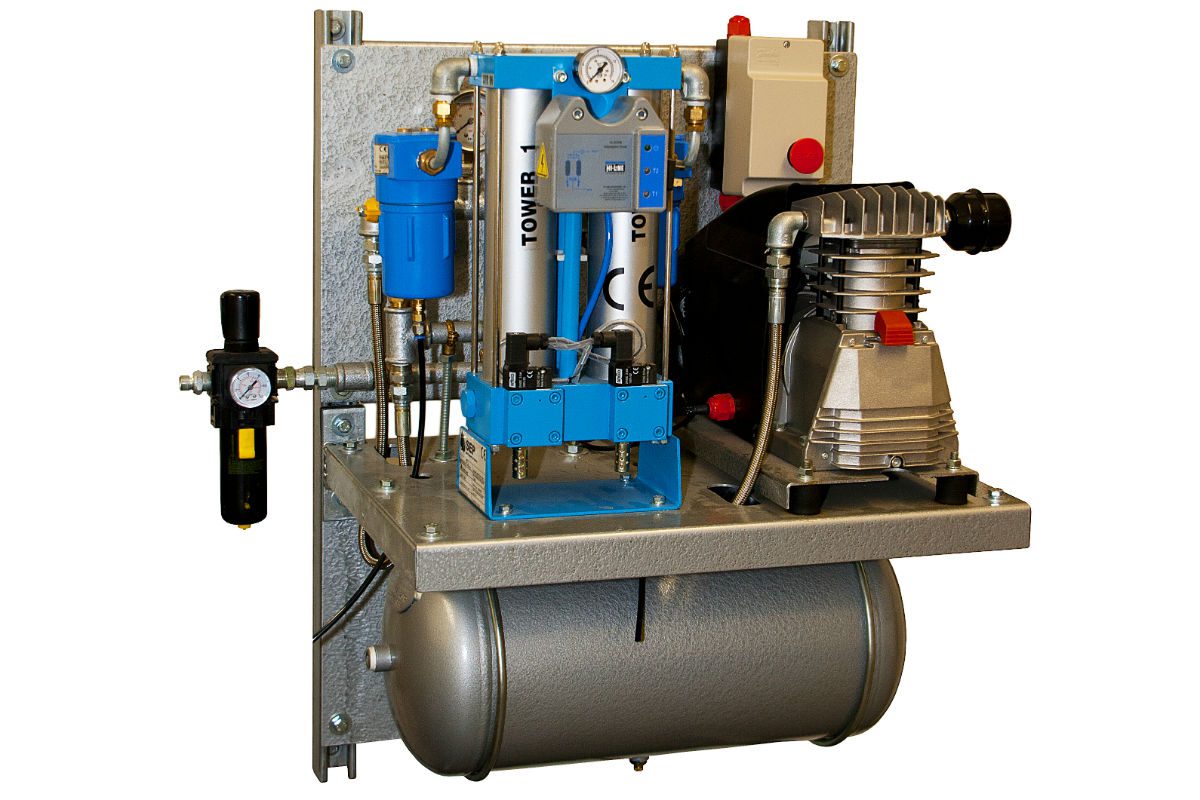 Download data sheet