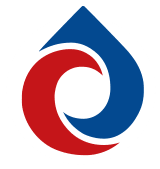 Our Flow Test Assembly is designed for use where sprinkler systems are divided into zones, for example shop units or high rise buildings. The unit is supplied with grooved pipe work and all electrical wiring for quick installation on site.
The Potter flow switch detects the flow of water as a result of a sprinkler head activating; this in turn sends a signal to an alarm panel, to indicate which zone has been activated.
Each unit comes complete with a monitored butterfly valve, which can be used to isolate a zone for maintenance or testing.
The drain valve is used to drain the water from each zone, or to stimulate a sprinkler activating, for test purposes.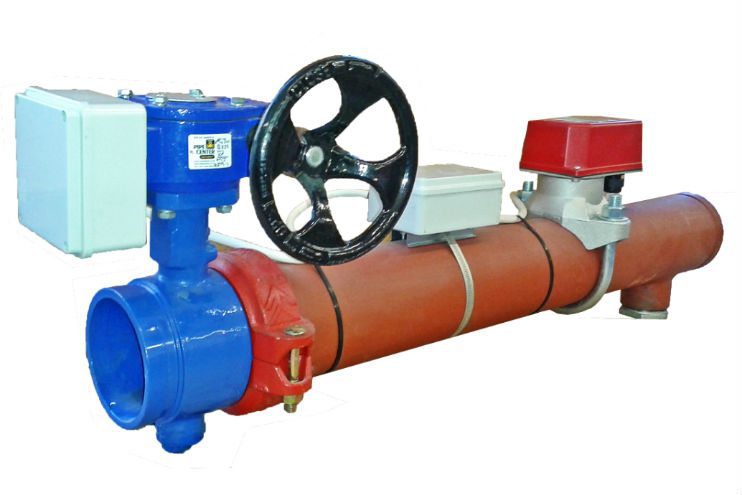 Specification
Grooved steel tube to EN10255 (BS1387) finished in red oxide.
Grooved butterfly valve with hand wheel and gearbox, fitted with open/shut indicators     and tamperproof limit switch, with pre–set stops; WRC approved.
Potter VSR flow switch.
LPC approved cable, pre–wired into a junction box from the valve and switch.
Drain is ½" brass gate valve with brass plug.
Options
Spray painting to specified colour.
Components can be rotated in order to meet the installer's specification.
2" combined test and drain valve, complete with ½" orifice and sight glass.
2" drain line with ½" test line (sight glasses available upon request).
Dimensions & sizes
Standard length 900mm groove to groove (shown above). A compact 600mm version is also available to order (shown below).
Sizes: 2", 2½", 3", 4", 6".
Please contact us if you require something different – we pride ourselves on our responsiveness, flexibility and quality and are therefore happy to manufacture or source to your own requirements wherever possible.
Download data sheet