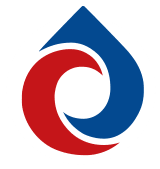 We regularly offer support and technical services to our customers as part of our first class service offering.
Whether you require assistance sizing the air compressor or pump unit that you need, or you are having problems with set-up, then give us a call or drop us an email and we'll do what we can, as quickly as we can, to help.
Free Telephone Support
Engineers who have not used our products before often call during installation to ask our advice on set-up.
Maintainers may call to discuss fault symptoms and possible remedies.
Installers of our more complex units (for example, our duplex compressor unit with desiccant dryer) may struggle to align settings and fully test prior to operation.
Maintenance
Who better to maintain your Sale Engineering Products installation than the manufacturer or one of our recommended maintainers
We are happy to quote for carrying out periodic servicing on your compressors or other equipment.
If your installation is not in the North West then we may arrange a visit by one of our maintainers who are local to you, in order to minimise your costs.
Installation
Sale Engineering Products does not offer a full installation service, but many of our customers do so, and we can recommend one local to your site if required.
We can and do, however, provide direct support (remotely or on-site) to installers who need technical assistance with our products or who are installing one of our more complex units.
We Can Help!
Please contact us with your requirements – we pride ourselves on our responsiveness, flexibility and quality and are therefore happy to help you in any way we can.
Call: 0161 428 1180
Or use the form on the right.