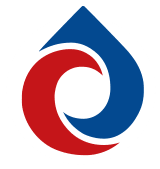 Our Beginnings: In the 1980s, Sale-based engineer David Birch had a brilliant idea. After spending years fabricating pipework for the fire protection industry, he envisaged a way for the industry's installers to save time and money simply by using existing pre-fabrication techniques off-site in a more efficient, professional way. As with all the best  innovative ideas, it was simple.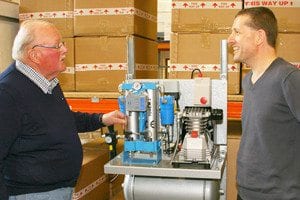 And it was this simple idea that laid the foundations for Sale Engineering Products to be established in 1991. From its early beginnings in borrowed space, the company expanded into its own workshop in 1995, and moved again in 2010 to larger premises in Cheadle, near Manchester.
Today, the company has entered the next phase of its growth under the management of owner Rob Bell, a business professional having over 20 years' experience within engineering, manufacturing and projects; with founder David Birch continuing to contribute to product development and design, Sale Engineering Products continues to go from strength to strength.
Our Services: We believe that the range and quality of products we offer, supported by our customer service and skilled workforce,
is unique.
Now established as one of the UK's most respected manufacturers and suppliers of specialist products for the fire sprinkler industry, SEP's portfolio includes:
Air compressors of various types for use on dry, alternate, tail-end or pre-action systems
Pump initiation boards;
Alarm valve booster pumps for use on mains pressure wet or alternate systems;
Residential booster pump sets for single or multiple occupancy dwellings; and
Zone flow test assemblies.
SEP also manufacture and supply a large range of spares and accessories including jockey & booster pumps for a range of applications, off-the-shelf compressors, pressure gauges, pressure switches, valves of every type, orifice plates, flow meters and custom-built pipework.
Although we are a growing company, we are still proud to be a small company with a dedicated, skilled and experienced workforce. This gives us our ability to react quickly and professionally to customer requirements, many of which go way beyond our 'catalogue'.
Our Ethos: Responsive, Flexible and always High Quality. That's our promise to our customers.
We will always try to respond to enquiries, questions and requests quickly. And by quickly we mean hours, if not minutes, but never days.
Flexibility means having a 'yes we can' attitude. Give us a problem and we'll create a solution that works.
High quality has always been at the heart of everything we do. We are ISO9001 certified with annual audits by TUV, the UKAS-accredited certification body.
Our Future: Our plans for the future are as exciting as our past. We're a modern, contemporary company that takes its lead from its customers, and keeps them regularly informed. You'll no doubt see changes, and these will lead to even better products
and even better customer service.
We're constantly improving and, where appropriate, adding to our expansive fire protection product range. We even plan to offer a web-based ordering and information portal service to every SEP customer. From online to on-site, SEP are a traditional company that's prepared for the future and for further success.